Your Safe Hub Subscriptions
Your Safe Hub is a handsomely priced Grievance Management Software designed for small and middle sized businesses. Choose one of our standard packages below or contact us for a customized package for your exact needs.
Standard
Starter plan for Small Companies with limited needs to meet internal and legal compliance. Suitable for companies upto 100 employees.
One Program Admin

One reviewer

All features included

Standard support (3 business days response)
Business
Comprehensive plan for Small/Mid Sized Companies, City Governments and Non-Profit Organizations. Suitable for companies upto 500 employees.
Three Program Admins

Ten Reviewers

All features included

Priority support (1 business day response)
Need a larger plan?
We also offer custom plans for Large Companies, Enterprises, Governments and Public Sector companies including on-premises hosting and custom support options.
Trusted by top companies of the world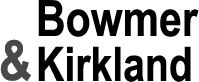 Kickass business all over the world choose Your Safe Hub
The number of employee complaints decreased to bare minimum ever since we installed yoursafehub in our organization. We are very pleased with the results and we highly recommend this.
Our company had been facing high employee turnover for a few years now. Yoursafehub outed all the underlying issues we never detected before. Turns out, the employees that stayed were the reason for others to go. We quickly took action and now we have a healthier working environment with a very low turnover rate. Thank You Yoursafehub!
This is an extremely useful software for any organization. We were facing a lot of legal trouble before yoursafehub due to some workplace harassment cases. Yoursafehub created a system for employees to raise their voice before considering legal alternatives. Easy to use. Trustworthy. Extremely effective.
We did not know we had so many hidden issues in our workplace. Ever since we introduced yoursafehub to our employees, we have been getting a lot of positive feedback. Employee morale and overall productivity increased significantly.
Extremely easy to use, highly effective complaint management system. Managing the workplace has become quite easier. The Workplace has become significantly disciplined and productive. Employees feel much more secure knowing they can anonymously report any issues.
We are very happy with the service quality of the backend team at yoursafehub. We were given proper guidance and tips on how to improve our environment. Yoursafehub made a significant impact on employee morale. We highly recommend this!
Prevent workplace bullying and harassment
Implementing YourSafeHub is the right step towards a secure organization. Thank you for taking this bold step.
Sign Up Now!